In-N-Out is known for quality food, being one of the best fast food restaurants in the west coast. In-N-Out features classics like the double and its fries, but it also has a secret menu that almost freshens up the market with new takes on fast food. Here is a list of the best things on In-N-Out secret menu.

1. Animal-Style Fries
Imagine fries, from the finest and freshest potatoes, smothered in warm, melted cheese, topped with the In-N-Out spread and grilled onions. With these four ingredients, you will have In-N-Out animal-style fries. If you enjoy foods that melt your heart, In-N-Out burgers, and fries,then you will surely love these fries from In-N-Out secret menu.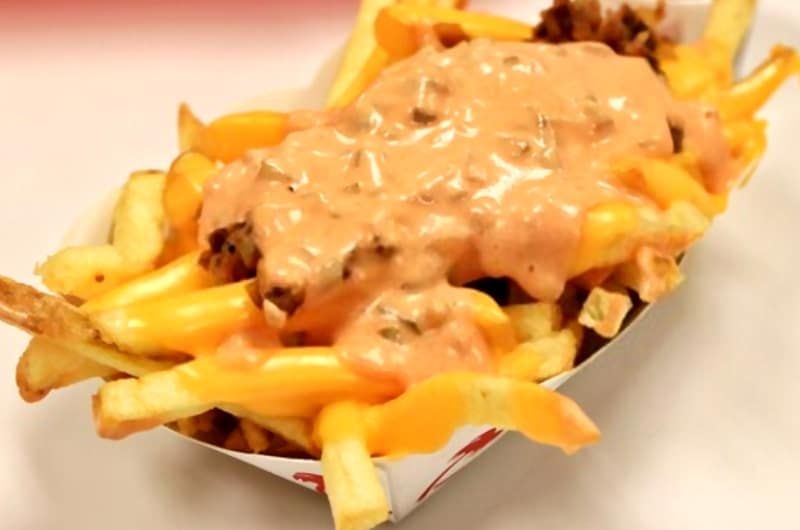 2. Flying Dutchman
The Flying Dutchman is a UFO of meat and cheese. It is a burger, whittled down to its most primal form. Surprisingly, it is better than it seems. It is the purest form of the saying "the simpler it is, the better". Make sure you do not eat these with your hands, unless you want to take the smell of In-N-Out everywhere you go.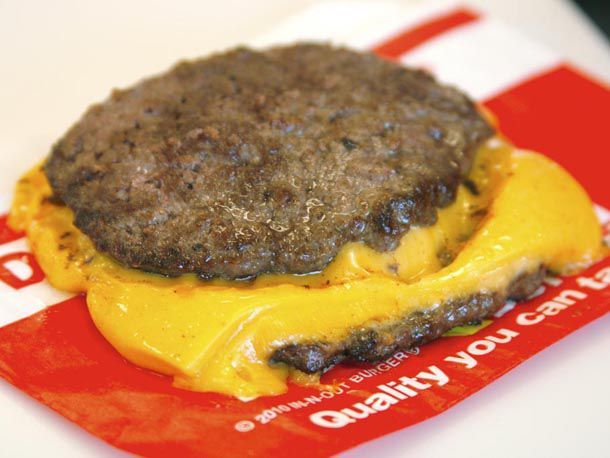 3. Neapolitan Shake
Who needs one flavor when you can have all three of In-N-Out milkshake flavors. The Neapolitan Shake is basically all three flavors in one magical shake; plus, where can you go wrong with a neapolitan milkshake?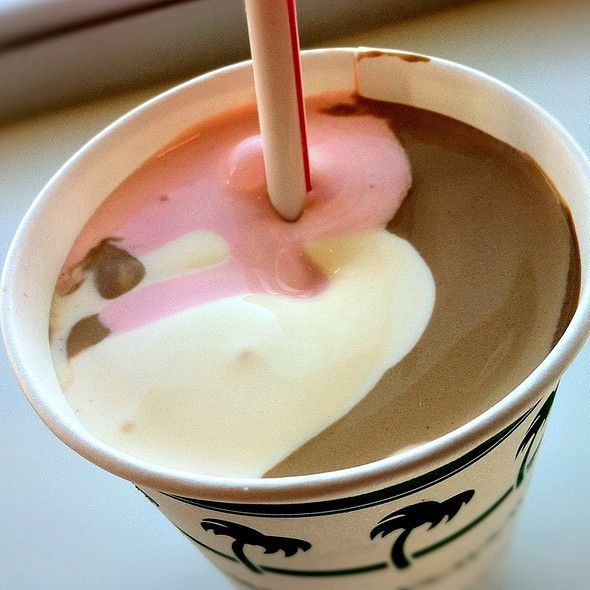 4. 4x4 Burger
If you think a 2x2 is not enough, try a 4x4 In-N-Out burger. With four patties, four slices of melted cheese, a pair of buns, lettuce, onion, and tomatoes, this 4x4 can challenge your ability to consume a burger this large. Although it is best not to eat this monstrous burger on a daily basis, at least try it once in your life.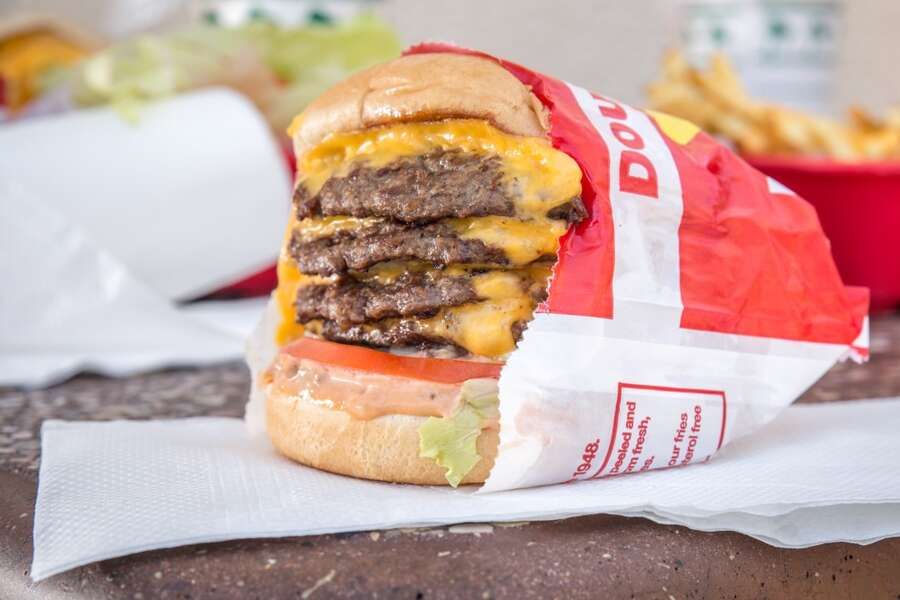 5. Cheese Fries
The cheese fries that everyone loves are available at In-N-Out. Along with the animal-style fries, it melts your mouth from the inside and out. Cheese lovers, this item is for you. There is something unique about these fries that make it so delicious. The cheese takes center stage, giving it a completely different feel than animal-style fries.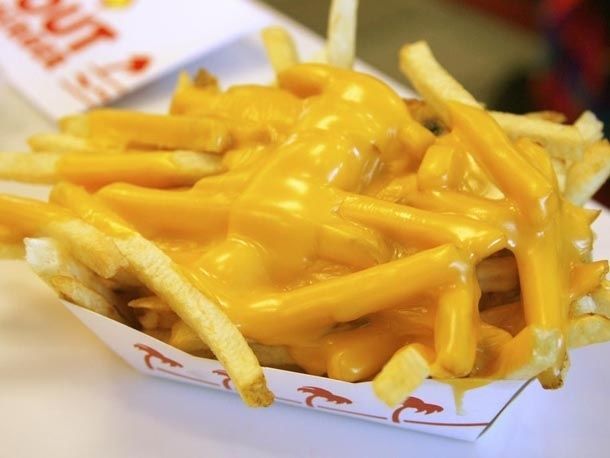 6. Animal Style Burger
If you love the classic In-N-Out burger but your mouth craves for something new, the Animal Style Burger should be your first option. This masterpiece is a classic In-N-Out burger with additional sauce, pickles, grilled onions, with mustard grilled onto the beef. Every bite is as delicious as the previous, just imagining it is mouth-watering. It is a perfect burger for a perfect day.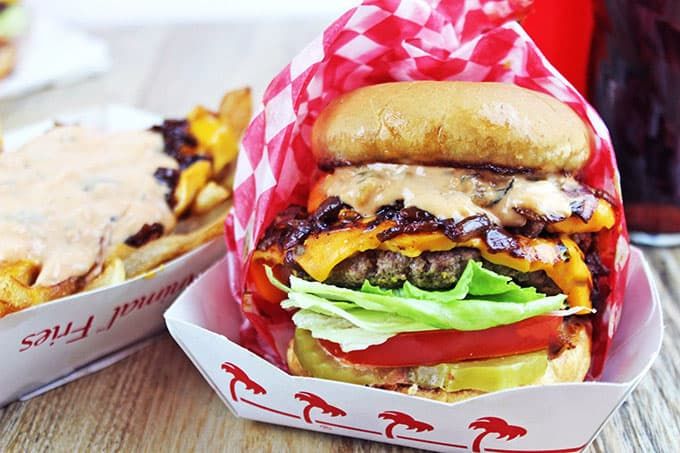 7. Chilis
A chili pepper is just what you need if you want a little punch in your mouth before or after a meal of greasy burgers. You can practically do whatever you want with the chili pepper: eat it by itself, put them on your burger, or add them to your fries. All you have to do is simply ask a worker for a chili pepper and they will give it to you for free.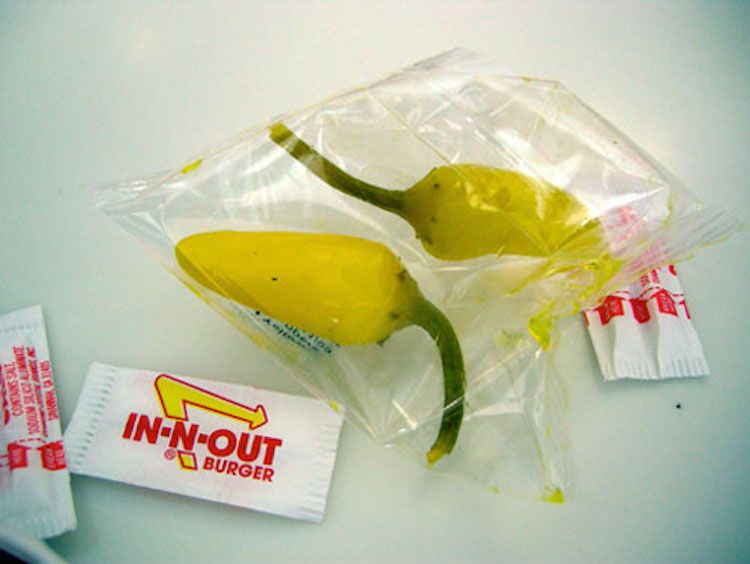 8. Grilled Cheese
The grilled cheese is no doubt one of the best vegetarian options in the fast food market. It focuses on every aspect of the burger, except the patty. It is always best to try something different and new at In-N-Out, so try grilled cheese.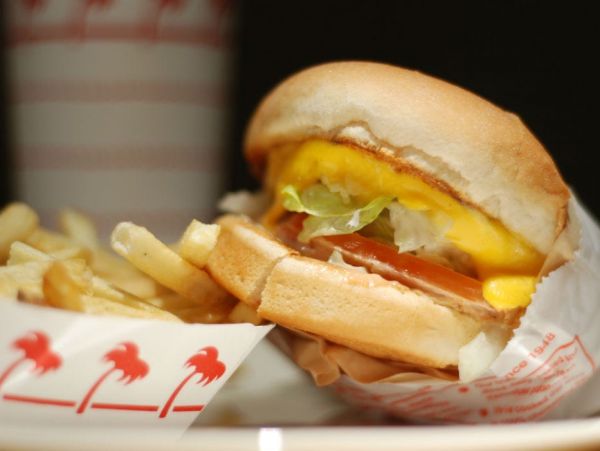 9. Protein Style
If you are looking to eat a delicious burger with less carbs, go ahead and eat the protein style burger. It is the classic In-N-Out burger, except surrounded by iceberg lettuce rather than buns. If you are trying to feel a little bit healthier, the Protein Style burger is always there for you.